---
Car Rental Agencies
International rental companies such as Hertz, Avis, Budget, and Max have offices in Cairo, Alexandria, Hurghada, and Sinai. You must be at least 25 years old and have an international driver's license; you may also need a credit card for a deposit. Campers that sleep six and have facilities for cooking food can be rented.
---
Bus Tours
Buses are the main mode of transportation for Egyptians, and they are cheap, but most of the intercity buses are uncomfortable, old, dirty, and break down with incredible regularity. But if you have the time and don't mind the hassles, they do connect places that are otherwise inaccessible. Bus lines like Super Jet and East Delta run more plush buses: clean and air-conditioned, with a video and onboard catering. These types of buses run between Cairo and Alexandria, and to Luxor, Aswan, Hurghada, Sinai, and the Red Sea coast.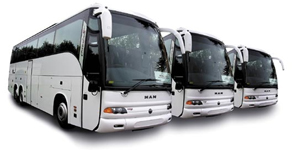 ---
Public Transportation
By Train: Cities and villages in Egypt are linked by a frequent if aging train service, which offers four classes of seating. First class has reserved seating, air-conditioning, food service, and no passengers standing in the aisles. Second class is similar to first, but with passengers in the aisleways. Second standard class has padded bench seating and open windows instead of air-conditioning, and third class has wooden benches and open doors. Most foreigners in Egypt travel first or second class; below that, the trains becomes crowded, noisy, and unreliable. The only exceptions to this are the sleeper trains run by the French Wagon-Lits Company, which are a comfortable way to get to Luxor or Aswan and save a night's room cost. A note about traveling on Egypt's trains: Unless you're traveling to a major city, all stations are marked in Arabic, so you'll have to ask where to get off.
Train Schedules and Ticket Prices
By Boat: The Nile in Egypt is dominated by motorized cruise ships that cater to tourists, and they can be one of the nicest ways to see Egypt. The most popular trips are between Aswan and Abydos, and between Luxor and Cairo. Most also offer three- to five-night cruises between Luxor and Aswan; some include Abydos and Dendera—a worthwhile addition, as these are two of the most interesting and beautiful temples in Egypt. These cruise ships are run by most major hotels or by private companies like Naggar and Club Med, but not all are of a five-star class—try to see the boat before you buy a ticket. Ticket prices will be higher during the high season from October through April; prices are lowest from June through August. 

A cheaper way to travel the waters is to hire a felucca and sail the Nile. Most trips run from Aswan to Luxor (four to five days) or Luxor to Aswan (an additional day); it's best to sail with the current (south to north) in case the wind dies and leaves you becalmed. Most boatmen will also supply you with food for your trip. The only drawback to a felucca is that its low decks coupled with the Nile's high banks will hide some of the shore from view. On the bank at night, watch your gear; robberies do occur.
By Taxi: Of all of Egypt's transportation systems, the taxis are perhaps the best value—they're fairly cheap by international standards, and you don't have to deal with the traffic in the major cities. Egypt's cabs all operate out of large stands throughout the cities, but don't let their extensive presence lull you into thinking that you'll always be able to hail one—they're virtually impossible to find during rush-hour traffic. If you're feeling unsafe about a particular area you're venturing into, you can ask your cabbie to wait for you, or if you trust him, ask to be accompanied. If he agrees, be sure to tip him for the extra effort. If you run into a problem with a cab, take down its number and report the problem to the police or tourist authority.
There are two kinds of taxis in Egypt: private and service (or shared). The service taxis are monochrome Peugots that run from a central stand, leave when crammed full (supposedly only seven passengers, but often more), and run along given routes for a fixed fee. Luggage goes on top of the taxi. These taxis are cheap; the drawbacks are that they're uncomfortable, and the intercity service bus drivers can be quite reckless. City service taxi drivers, in contrast, are relatively careful. 

Private taxis are more expensive, but they take you exactly where you want to go and with greater comfort. The meters in them are usually "broken," so find out what the fare should be from your hotel or local tourist office. If you know what it is, hand the amount to the driver as you get out. He may try to get more out of you, but ignore his protests and walk away. If you can't find out the fare, bargain with the driver before you get into the cab. Some cities, especially Cairo, have cab drivers who have banded together and set prices for certain routes. You can recognize them because they will tell you the fare before you get into the cab or before they start off. They may cost more than other cabs, but the drivers usually speak English, drive well, know the city, and do not pick up additional passengers. These advantages make the few extra dollars worthwhile.

A few notes about taxis: the fares include tips, unless the service has been especially good, and you should have exact change ready, as most drivers will not willingly make change. Taxis can be hired by the day for less than the cost of renting a car. Most tourist offices maintain a list of suggested prices for specific trips; often the drivers feel they're too low, so you may have to bargain.
---
 Camel Rides
Camel rides are available when you visit the Great Pyramids at Giza. Rides are on a first come, first served basis and are run by private owner-operators.